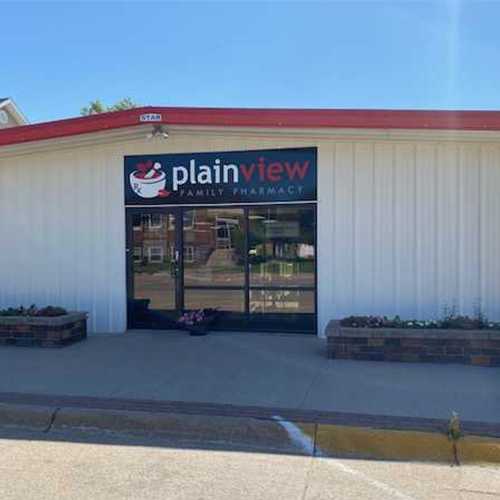 Prescription Services
in Plainview, NE
Plainview Family Pharmacy is dedicated to serving our valued neighbors and clients. We're thrilled to provide the products and services you need to make your daily life better. Our goal is to ensure you're able to access medications, medical equipment and other necessities with ease and efficiency.
Prescription Fulfillment
When you're looking for the best prescription services in Plainview, NE, look no further than Plainview Family Pharmacy. We understand how vital your medications are to your daily life, which is why we place immense importance on the precision of our prescription filling, compounding and adherence packaging.
Can't make it into the shop? We offer drive-thru service for people with limited mobility. We're also happy to provide delivery for customers within a 15-mile radius.
Adherence packaging
Drive-thru
Home delivery
Long-term care services
Mail delivery
Medicare open enrollment
Medication synchronization
Medication therapy management
Prescription compounding
Prescription filling
Vaccinations
---
Over-the-Counter Wellness
In addition to prescription fulfillment, we also provide a variety of products and services designed to keep you and your family feeling your best. We carry a huge selection of medical equipment, sports medicine accessories, oral health products, first aid items and so much more. We're even able to provide vaccination administration in Plainview, NE!
Bath items
Cosmetics
Durable medical equipment
Feminine hygiene products
First aid items
Hair care
Hosiery
Infant care
Oral health products
OTC pain, cold and allergy meds
Shower items
Socks
Sport braces, wraps
Vitamins
---
Find the Perfect Gift
The next time you're searching for a present your loved ones will cherish, stop in and see us—our selection of gift items in Plainview, NE just may surprise you. We have home décor, jewelry, candles, greeting cards and everything else you might need to transform your next special occasion into something memorable.
Don't settle for an impersonal gift you bought online. Let us help you find a gift that's a personal expression of your appreciation. Our brands include Gans, CBK, Russell Stover, American Standard and Yankee Candles.
Candles
Candy
Essential oils
Gifts
Greeting cards
Home décor
Jewelry
Snacks
Improve Your Health and Wellbeing
Regardless of your health needs, the dedicated team at Plainview Family Pharmacy can help. Stop by or give us a call today at 402-582-4202 and let us take care of the rest.